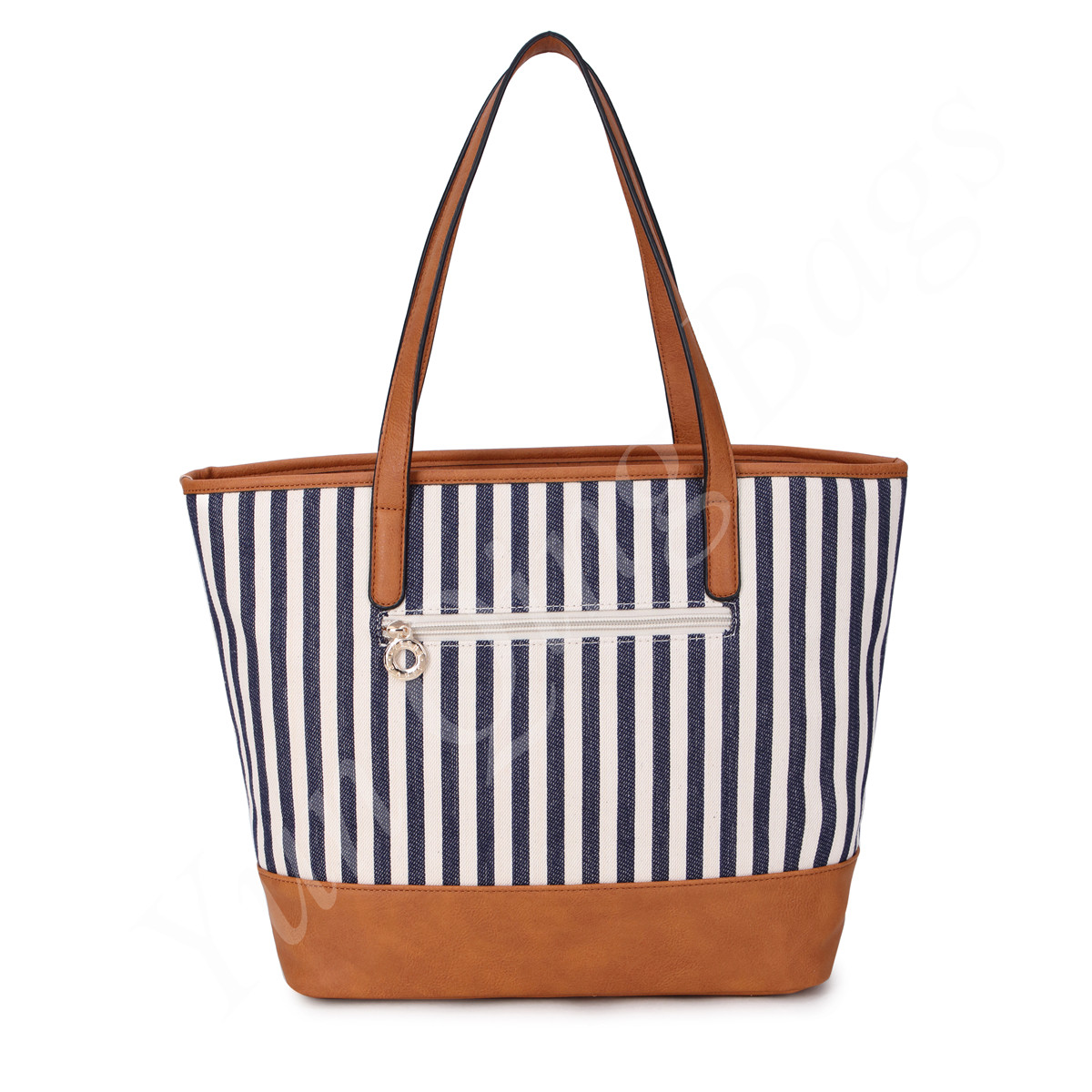 Printed Strip Line Canvas Tote Lady Hand Bag
This tote bag is made of printed strip line canvas and PU, features in a classic large tote style. This canvas tote bag is an idea to carry for work.
Vertical Lines Canvas Fashion Handbag Wholesale Guangzhou Lady Handbags Manufacturer

This group fashion lady handbags have 5 hot selling stylish handbags as below:

Vertical lines canvas crossbody satchel handbag
Vertical lines canvas tote handbag
Vertical lines canvas boston handbag
Printed Strip Line Canvas tote lady hand Bag
Navy Blue Wide Strap shopping tote handbag
These handbags are made of printed canvas and PU. Those handbags are trendy and fashionable.
You can refer to printed canvas and PU for more similar handbags.
Item No: YQ0006-1
Style: Tote Bags
Materials: canvas+PU
Dimension: 36*25*14 cm (L*H*D)
---