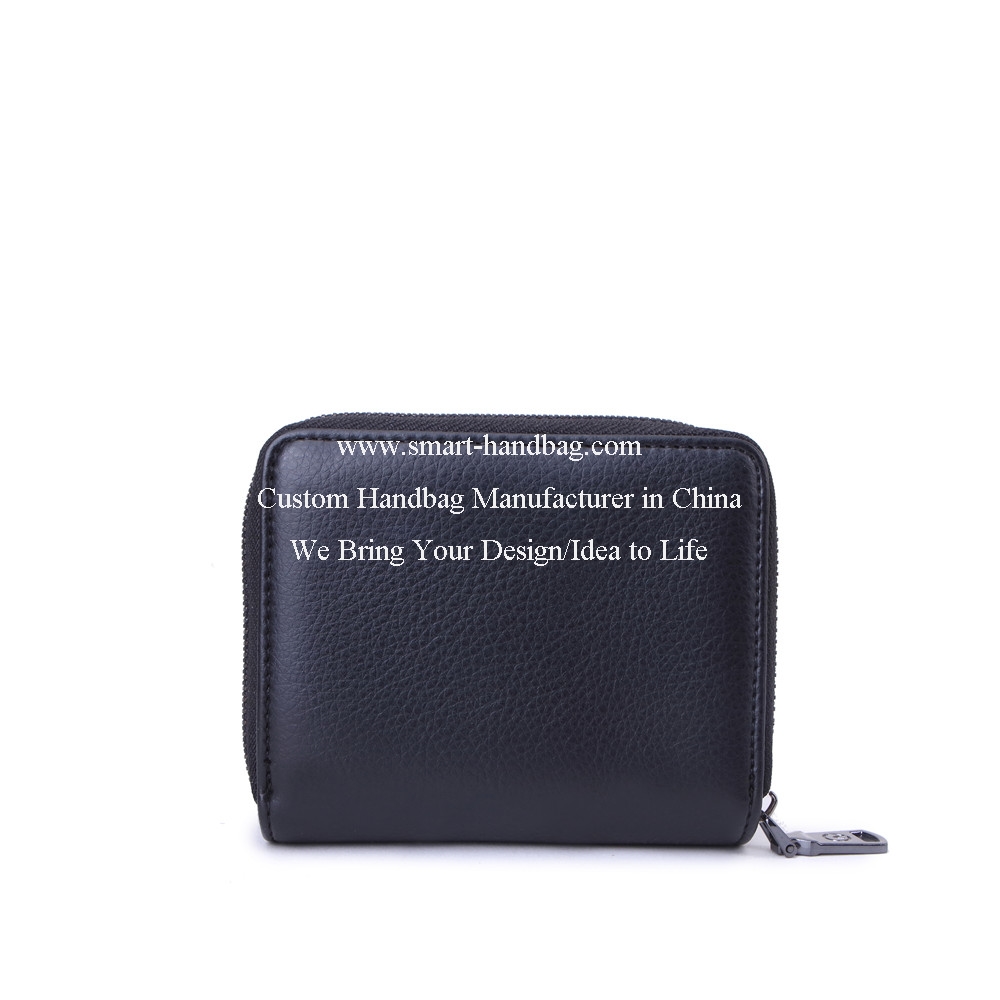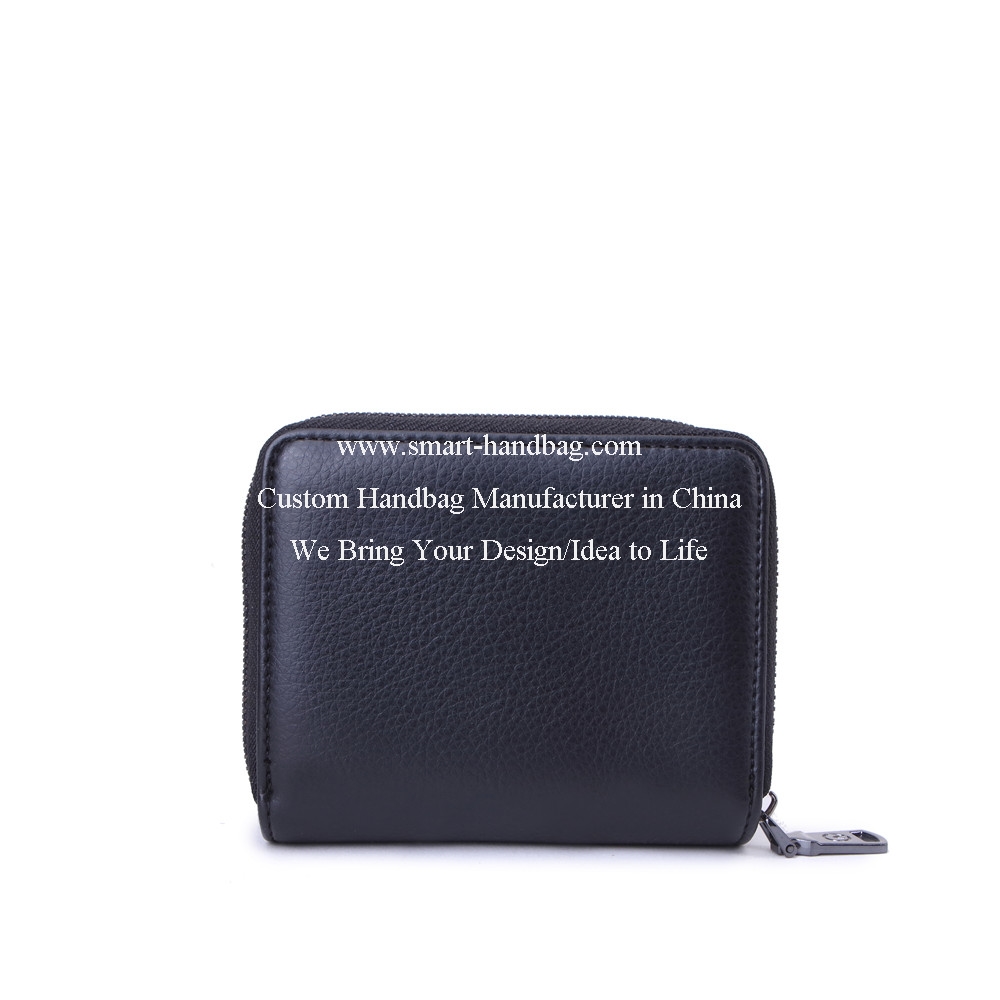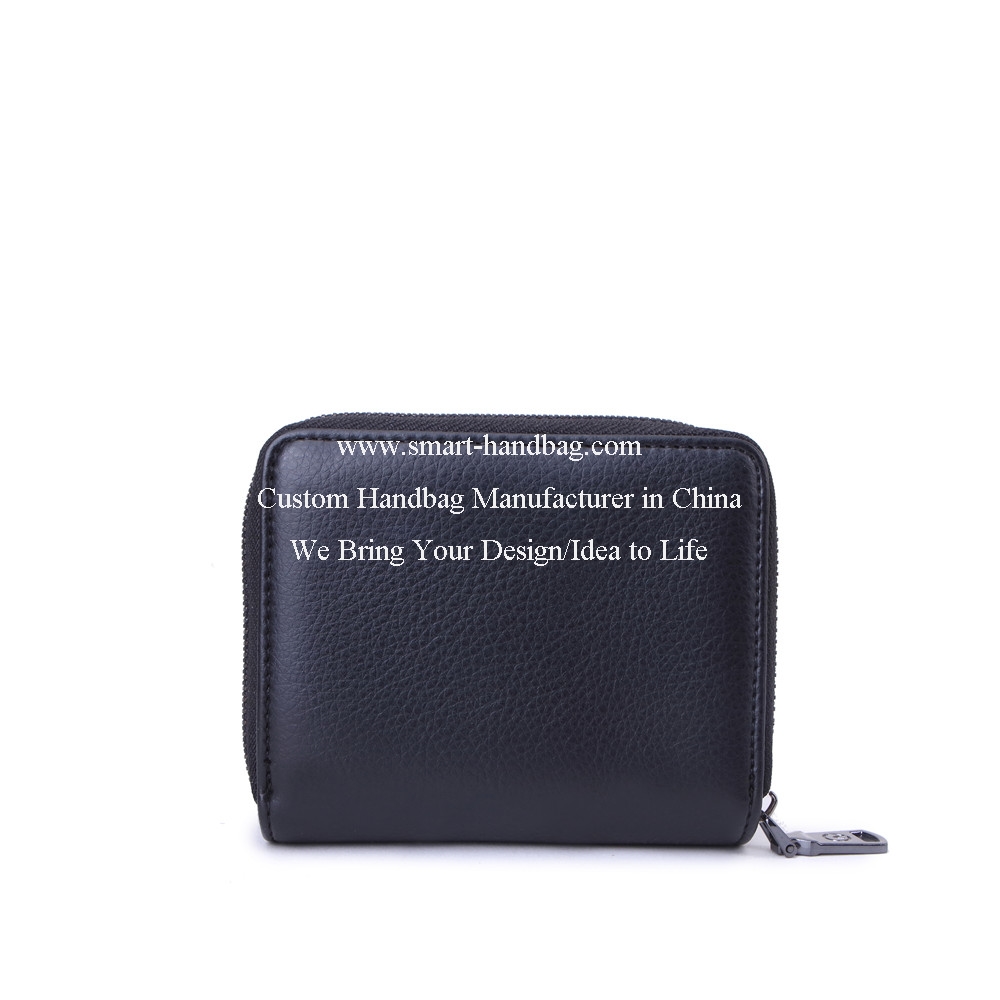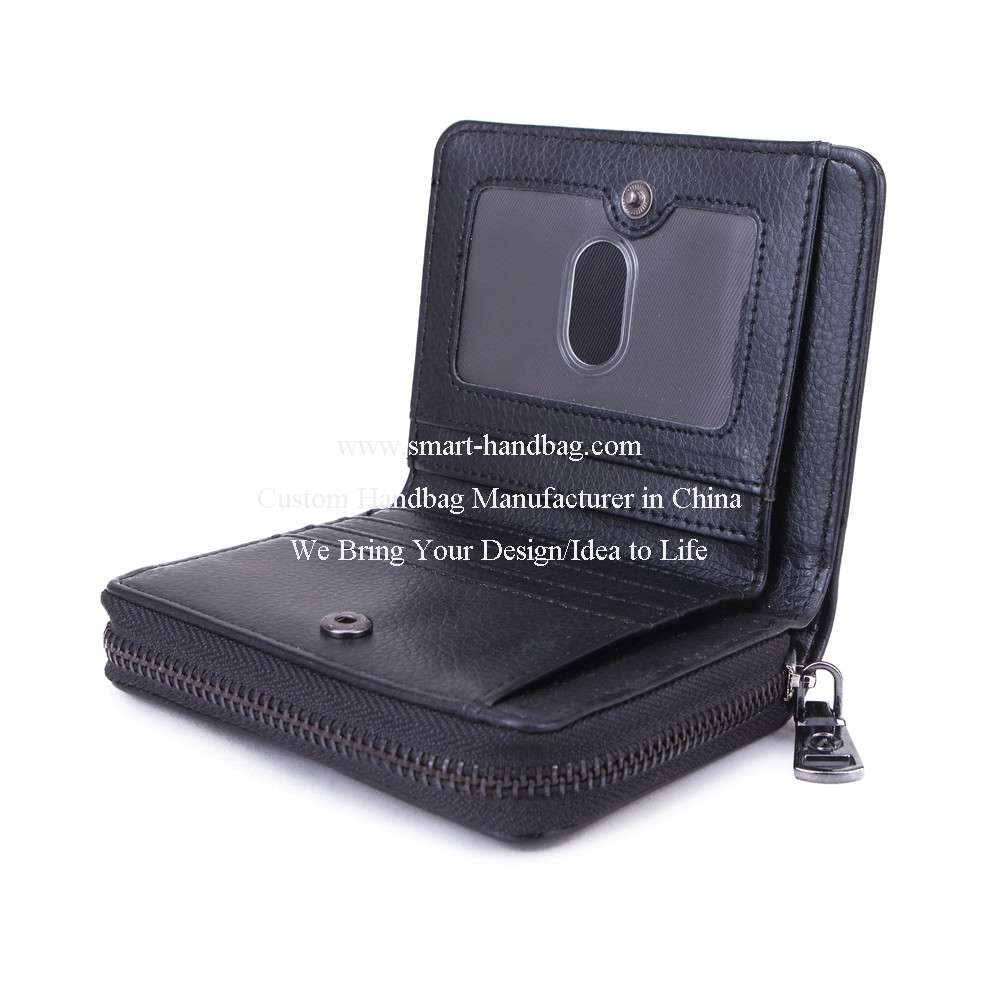 Small Zipper Around Black Wallet
This small zipper around black wallet is made from soft PU grain texture. There are 2 compartments below the back top zipper around pocket. Open the frontal, you will see 1 compartment, 6 card holders.
In smart handbag factory we provide several options, like add prints, embroidery on the wallet to make this dull wallet unique. Low MOQ and best pricing.
Item No: YW0011-1
Style: Wallets
Materials: Soft PU Grain Texture
Dimension: 11.5*9.5*3 cm (L*H*D)
---