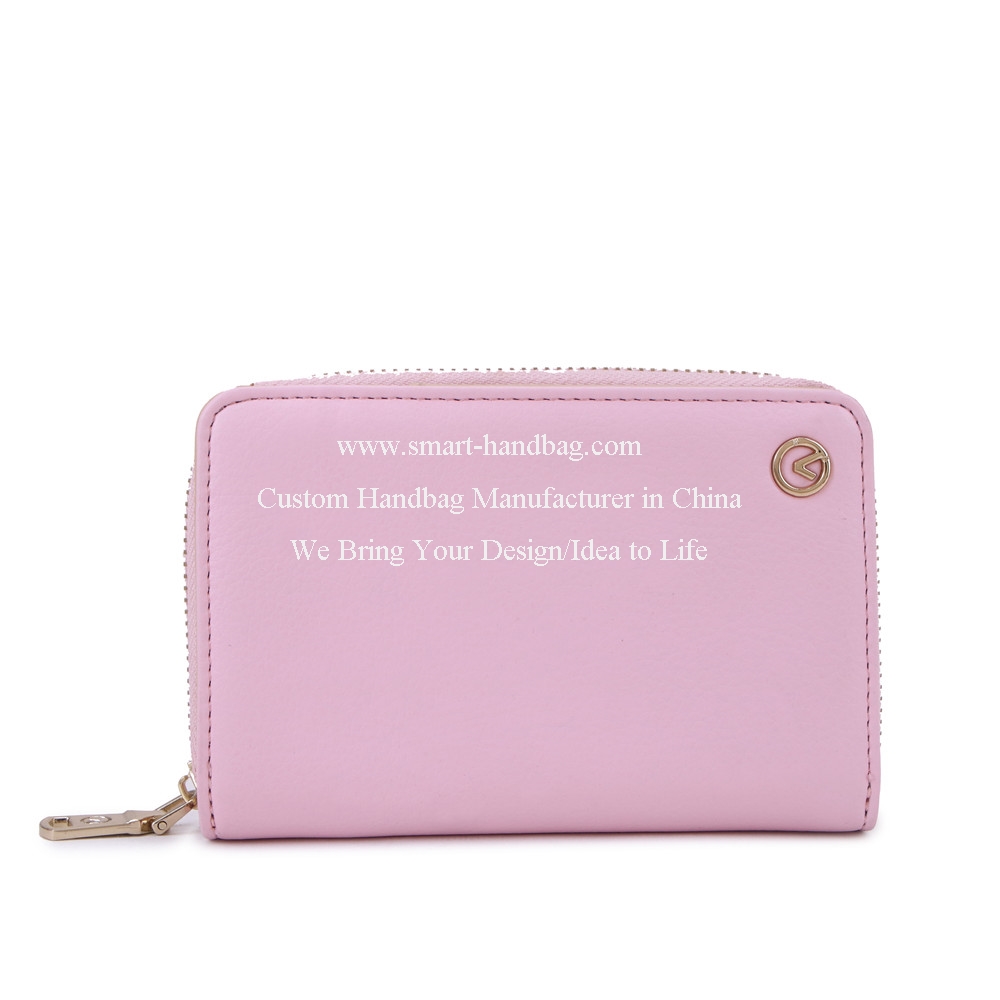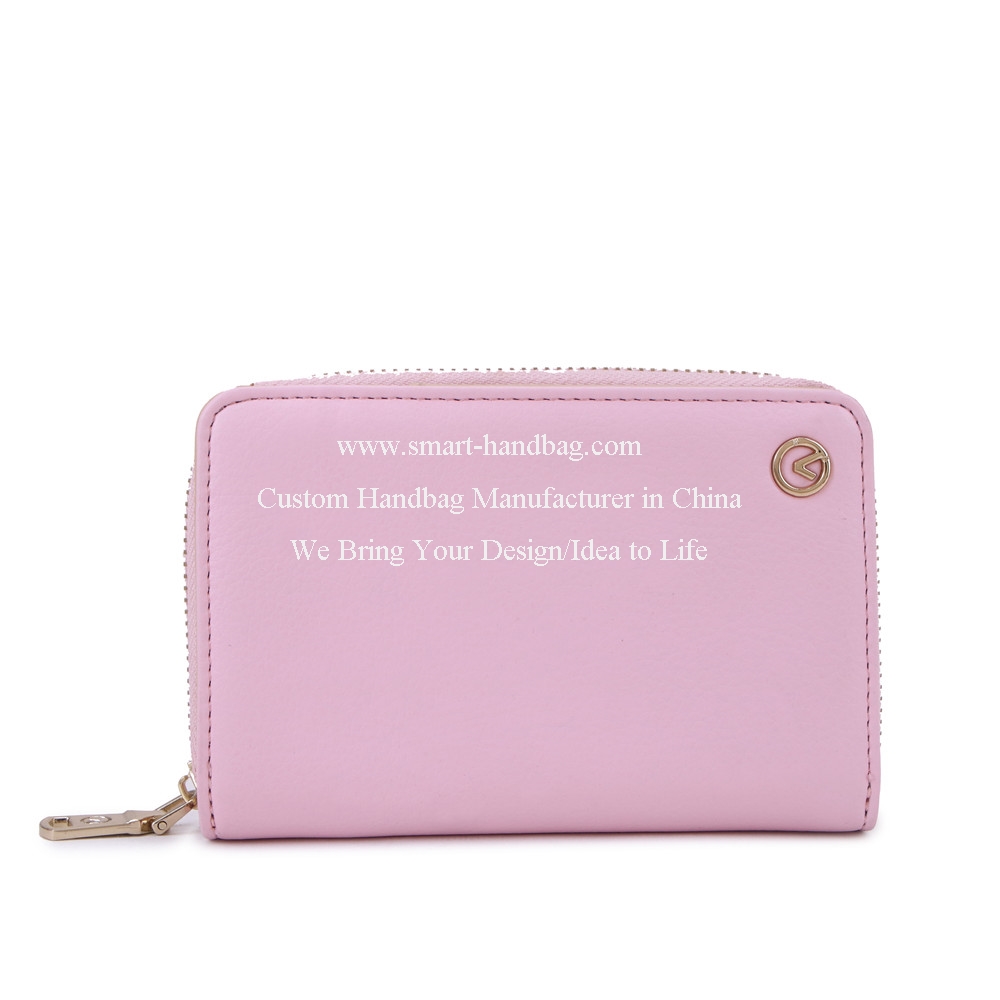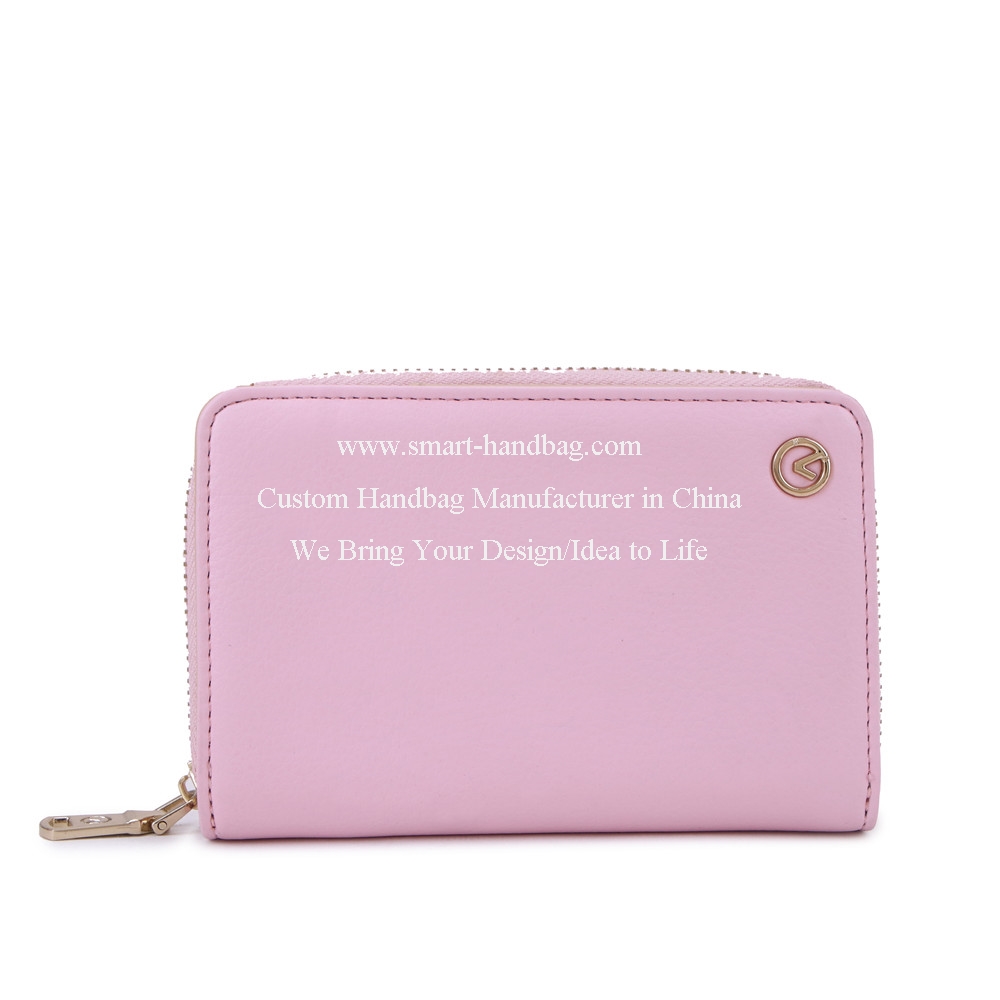 Zipper Around Wallet M Pink Wallet
This zipper around wallet M is made from soft PU grain texture. Open the back top around zipper, there is a big compartment where can put your money, keys, etc. Open the frontal, you will see 1 compartment, 4 slots and 7 card holders.
In smart handbag factory we provide several custom options, like add prints, embroidery on the wallet body to make this dull wallet unique. Low MOQ and best price.
Item No: YW0004-1
Style: Wallets
Materials: Soft PU Grain Texture
Dimension: 14.5*10*3 cm (L*H*D)
---